The Best Screen Recording Software 2020 – EaseUS RecExperts
Screen recording is a great tool for anyone wanting to record everything happening on the screen. Screen recorder is not a new thing; it has been there for years now. In the past, the need for good screen recording software was only limited to those who were actively engaged in making videos for online or offline purposes. Then came the pandemic, and everything changed. The world suddenly shifted to digital means to conduct daily business. Work from home became a thing, schools and colleges started taking classes online, video conferencing became a part of life. This sudden change in how we use tech has made screen recording apps a must-have for everyone. With a good screen recording program, you can now easily record your video calls or online classes and watch them later. So, the question arises, which one is the best free video recording software? Let me recommend EaseUS RecExperts. This is a feature pack screen recording tool that is also very easy to use.
Why Should You Use EaseUS RecExperts?
Every major OS has some sort of native screen recording tool. But they are just basic with no extra features. EaseUS RecExperts on the other hand is anything but simple. It is a feature-packed screen capture software available for both Windows and Mac. You can find every functionality you come to expect from good software for screen recording. So, why should you use EaseUS RecExperts? Here is a rundown of all the features EaseUS provides with its screen capture software.
Be Flexible With Your Area of Screen Recording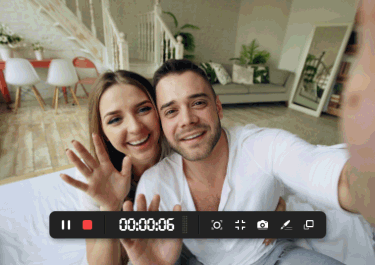 While most screen recording programs allow you to record only one mode of recording (i.e. full screen or single window), EaseUS on the other hand gives you multiple choices in this regard. You can choose to record everything happening on your screen or you can record a specific window. But my favorite option is its ability to record only selected areas. That means you can simply drag on your computer screen and EaseUS RecExperts will record only that specific selected areas. You can not go any more flexible than that, can you?
Record Video and Audio Simultaneously
Recording screen is not enough, a good screen recorder should also be able to record the audio as well. With EaseUS RecExpert you can record both audio and video. You can choose to record either the internal audio from your computer or external audio from a microphone or both audio sources at the same time. This is particularly helpful when you are making a tutorial kind of video.
Record Webcam
Webcam recording is another feature that is very helpful. You can use it as a webcam recorder to record the webcam or the webcam as an overlay to your screen recording. Again this is grateful for creating those tutorial videos or explainer videos.
Game Recording Mode
In this lockdown period, everyone is becoming a gamer, and what better way than recording your gameplay sharing with the world. EaseUS RecExperts can also be used as a game recorder that allows you to record your gameplay in the highest quality possible. If you play video games and wish to showcase your kill ratio with the world then choosing this screen recorder is a no-brainer.
Task Scheduler
Task scheduling is a handy tool from RecExperts that allows you to start screen recording automatically at a specific time. This is a game-changer when you have a lot going on and you can simply just set a time and forget anything. The software will take care of the recording part for you automatically.
Advanced Editing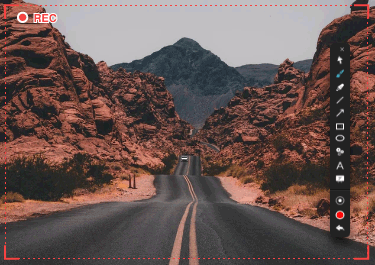 Another awesome feature of RecExperts is its advanced editing tools. You can instantly add texts, lines, arrows to your videos right from the app. Not just that, you can do other advanced-level editings such as trimming, adding watermarks, and many others instantly.
This EaseUS RecExperts comes with other small but important features as well. For example, you can directly share your recorded video to YouTube with just a couple of clicks. It can also smartly detect and remove any background noise while recording audio to make your video look more professional.
Most of the popular screen recording software generally supports the Windows platform but RecExperts supports both. Besides the Windows version, it also offers Mac screen recorder – EaseUS RecExperts for Mac.
So, there is no doubt that EaseUS RecExperts is a great tool for both normal users and experts alike. You can visit its official website and download the best screen recording software for free.